Who doesn't love epic stories, Arthurian legends, or true love tales?
I rather like them myself, especially when they're wrapped up with a unique twist. So, I'm excited this week to be part of the Christian Science Fiction and Fantasy Blog Tour for Robert Treskillard's
Merlin's Nightmare
In this version of the story, Merlin is not a great wizard, but a young man fighting the Druids' attempts to retake Briton for their own. In the first book, Merlin's Blade, he's just a boy--the half-blind son of the village blacksmith, when the Druids bring a mysterious, powerful blue stone to enchant his village. (Yes, it's that stone...in an entirely new story about how Merlin meets the infant Arthur.)
In Merlin's Nightmare, Arthur has grown. Merlin has been the boy's foster father so far, but he now faces a decision to tell Arthur about his heritage. It's a dangerous time, with the Saxons securing their hold on Briton and Morgana raising a Druidic army to defeat Merlin.
This is the final book from Treskillard's Merlin Spiral series, but it marks the beginning of Treskillard's Pendragon Spiral. That trilogy is supposed to continue Arthur's story into the more well-known period of Arthur's life.
This blog tour will be running for the next three days, and I'm going to post my review tomorrow for Merlin's Nightmare, with a bit of background for the series. I'll be back on the third day with my thoughts on the history and legends in the Merlin Spiral. It's fun stuff and not what you might expect for 'yet another' Arthurian story.
For now, I just got the second book,
Merlin's Shadow
, in the mail, so I'm off to read that later today. Meanwhile, you can go back to my review for
Merlin's Blade.
And, please check out some of the other bloggers! I've read a number of great posts during past tours, and I'm expect more of the same this time around.
Blog Tour Participants:
Beckie Burnham
Jeff Chapman
Vicky DealSharingAunt
April Erwin
Carol Gehringer
Victor Gentile
Rebekah Gyger
Carol Keen
Krystine Kercher
Emileigh Latham
Jennette Mbewe
Shannon McDermott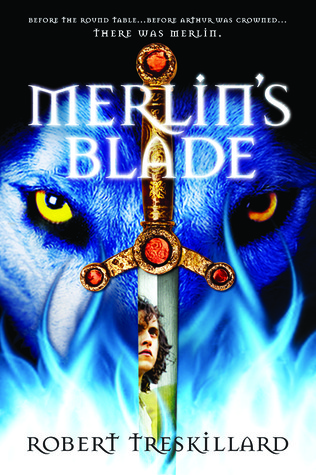 Meagan @ Blooming with Books
Rebecca LuElla Miller
Mirriam Neal
Joan Nienhuis
Writer Rani
Nathan Reimer
Nissa
Audrey Sauble
Chawna Schroeder
Jojo Sutis
Robert Treskillard
(author)
Phyllis Wheeler
Elizabeth Williams
Merlin's Nightmare
on
Amazon
.
Series Website:
http://www.KingArthur.org.uk
[My thanks to Blink/Zondervan for sending me a copy of
Merlin's Nightmare
, in conjunction with the CSFF Blog Tour.]