Imagine...
Imagine a female Zeus--that is, imagine someone who is both illegal and downright impossible.
Curious how that works? Welcome back for the April Christian Science Fiction and Fantasy Tour. This month, we've been reading a book by a new author, the first in a series.
Storm Siren
, by Mary Weber, introduces Nym, an unusual slave girl. Nym has had an unheard-of fourteen owners in the course of her young life. Given how she's destroyed all her previous owners, no one should want her now, but apparently someone does. Nym, after all, could make a powerful weapon in the nation's defense against one of it's oldest enemies. Of course, the idea could be a wee bit dangerous, considering that Nym has no idea how to control her own abilities, especially when people start getting on her nerves.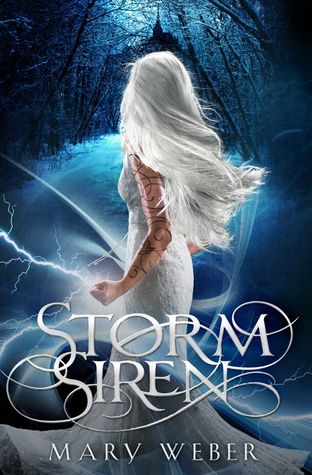 I rather liked this story, and I'll give you a longer review tomorrow, but for now, feel free to check out some posts by the other tour participants.
Enjoy the tour!
Julie Bihn
Lauren Bombardier
Beckie Burnham
Vicky DealSharingAunt
George Duncan
April Erwin
Carol Gehringer
Victor Gentile
Ryan Heart
Timothy Hicks
Janeen Ippolito
Carol Keen
Emileigh Latham
Simone Lilly-Egerter
Jennette Mbewe
Shannon McDermott
Meagan @ Blooming with Books
Rebecca LuElla Miller
Joan Nienhuis
Nissa
Jalynn Patterson
Audrey Sauble
Chawna Schroeder
Jojo Sutis
Steve Trower
Phyllis Wheeler
Michelle R. Wood
*Storm Siren - on
Amazon
Author Website -
http://www.maryweber.com/
[My thanks to the publisher for sending me a review copy of
Storm Siren
in conjunction with the CSFF Blog Tour.]